Ekaterina Popova – Russian Language, Russian as a Second Language (RSL), Art: The World Around Us
Ekaterina graduated from Tyumen State University with a degree in Book Publishing and Editing. She began working as a magazine editor before graduation, staying in this field for several years. Later, she earned a degree in Cultural Studies of Society (Ural State University), as well as a Certificate in Methods of Teaching Russian as a Foreign Language from Moscow State University.
Since 2018, Ekaterina's profession has been teaching Russian to students of all ages. Ekaterina believes in a welcoming, engaging, and individualized approach to help every student achieve their full potential.
Ludmila Tarane – Russian Language
Ludmila brings more than 40 years of experience working with elementary school children. After graduating with Bachelor and Master's degrees in Pedagogy and methods of primary education from Herzen State Pedagogical University (St. Petersburg), she worked at several elementary schools in Latvia.
In addition to teaching, Ludmila organized school Olympiads in mathematics and Russian language. Her students, who participated in the city Olympiads, often won 1st and 2nd places.
Ludmila's teaching methods are always creative. She uses a variety of imaginative activities and games to help students better master the material.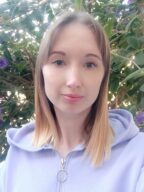 Aleksandra Spitsyna – Arithmetic, Russian, The Mysteries of Books (Literature)
Aleksandra graduated from Novorossiysk socio-pedagogical college with a degree in Primary School Education. During her student years and after graduation Aleksandra worked continuously with a variety of children of various ages, including special needs students. She taught a variety of subjects including math, Russian language, history, music, and more to elementary and middle school students.
She cares about every student in her classes and her individual approach ensures that each learner has a chance to reach their full potential.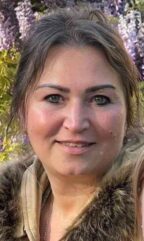 Yvheniia Yakymchuk – Come Play With Us! (Arithmetic and Alphabet), Arithmetic
Yvheniia graduated from Donetsk State University with a degree in teaching math. She taught math in college and the School of Information Technology.
For the last six years she worked with children with disabilities. During this time, she completed advanced training courses in Russian language education in elementary schools. She took an active part in seminars and workshops devoted to the development of logical thinking in children of preschool and primary school ages.
Yvheniia tries to emphasize the individuality of each child, discover their creative abilities, and develop their intellectual potential and creative thinking.


Evgeny Moldavskiy – Mathematics, Chess
Evgeny loves two things: music and mathematics. Not being able to chose which one is his favorite, he decided to follow the footsteps of his favorite philosopher Pythagoras whose interests were also mathematics and music, and do both. Evgeny graduated from Moscow State University of Culture and Arts with a degree in concert performance and cello teacher. Later, he also received a degree in business management from the Institute of Continuing Professional Education at The Moscow State Technological University.
His eclectic professional career includes playing in several orchestras, teaching music to children in schools, as well as privately.
Rustam Baibikov – Fairy Tales (Literature), Musical Fairy Tales
Rustam is a flutist and a teacher. After graduating from college in Saratov, he continued his studies at the Moscow Maimonides Academy. After graduation, he played in an orchestra as well as an ensemble and organized his own concert workshops. Additionally, he organized around 700 educational concerts of classical and folk music for preschool children in Moscow. More recently, he has taught music in public and private kindergartens.
In his spare time, Rustam, enjoys a variety of strategic games and plays chess.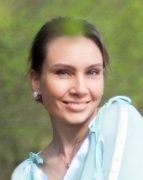 Masha Shuster – Russian for Adults (Beginner, Intermediate, Advanced), Russian Literature
Masha graduated from Peoples' Friendship University of Russia in Moscow with two degrees in Mathematics and Spanish. Following graduation, she worked as a business consultant. Later, she earned a degree in Economics from the Higher School of Economics, National Research University in Moscow.
After the birth of her son, she became fascinated with education and language development and acquisition in children. Her goal is to find new, engaging and creative ways to teach while exposing each child's full potential.
Larisa Shapiro – Director
Larisa graduated from Cornell University with a degree in Human Development. Her undergraduate work concentrated on the study of the stages of child development; including behavioral, cognitive, social and personality development. She also holds an MS in Design Studies from University of Wisconsin, Madison. Her graduate work focused on the art of the Italian Renaissance and the history of Russian art before and during the reign of Catherine the Great.
Most of her professional experience involved working with families and children. Her recent positions included Director of Education at a school in Wisconsin, and Director of Resettlement at the Jewish Family Service in Michigan.