«« all classes are taught in Russian »»
---
New Classes: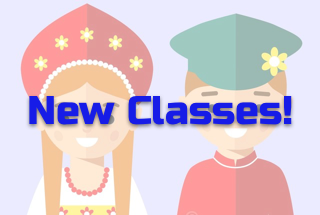 Art Class: Talking Nature -Говорящая природа

This unique course, created especially for our students, endeavors to promote learning curiosity, and creativity through sensory experience by bringing nature into our classroom!
Students will work with materials from nature such as dried flowers, dry fruit and others. Inspired by nature, students will be creating multicolor mosaics of animals and birds, collages of winter landscapes, and other works of art while learning about each material that they will be working with.
Fairy Tale Musical Theater – Сказочный музыкальный театр
This course will weave together the theatrical performance of a fairy tale using dialogue and acting along with music and songs and will provide each student with a unique opportunity to reinterpret and reimagine a character and a story line from a fairy tale of their choosing.
This class aims to give the students a way to explore their thoughts and feelings while enhancing their vocabulary and oral communication skills by exposing them to literature, history, reading, and writing.

The World of Animals – В мире животных
Description coming soon!

Enjoyable Literature – ЗАНИМАТЕЛЬНАЯ ЛИТЕРАТУРА
The goal of this course is to introduce/reintroduce students to the joy of reading and to improve speech development for bilingual children in a beneficial environment. The introduction to literature (read by the teacher) takes place in play form using interactive games, chain stories, and logopedic exercises that encourage correct pronunciation. In addition, there are lively discussions, coaching on expressive reading, and memorization activities.

Dance – Танцы
Description coming soon!

Evolution. Animals – Еволюция. Животные.
Magical World of Literature – Волшебный мир литературы
The goal of this course is to promote and advance the conversational and written skills of bilingual children. The stories, poems, and other literary prose that will be introduced during the course have been especially chosen because they are adapted for bilingual children in order to ease understanding.
History of Russia – История России
From the Paleolith to present.
Handmade Musical Theater – Музыкальный театр своими руками
Students will listen to a short musical composition or watch excerpts from a movie/musical/fairy tale for children. After a short discussion the students will make toy-characters and desktop stage decorations by hand. Projects will include: sawing, three dimensional cards, Papier-mâché, dolls made out of thread, and others.
««For more in-depth descriptions of classes, please contact Larisa at (510) 730-0277»»
---
Core Classes:

Pre-Kindergarten/Kindergarten Program (Ages 3-4)
Come Play With Us! Learn Through Play (Alphabet & Arithmetic)
The Orff Method, created by Carl Orff, is a way of teaching children music that engages their whole self, physically and mentally. it is a mixture of dancing, singing, using percussion instruments and, at times, acting. This method values the role of play and movement while learning different concepts. Because improvisation and participation is encouraged in the Orff method, students have a greater sense of ownership, since it is their classmates and them that create the music. The classroom then becomes a place of excitement and fun. (from "Incorporating the Arts", wikispaces)
---
Russian Language & Literature Program
Teachers at the Berkeley Russian School have extensive experience teaching the Russian language. The school accepts students with varying levels of Russian proficiency, which requires the instructors to have a flexible approach to teaching. They employ various methods and approaches to meet the needs of all their pupils.
In addition, teachers strive to have age-appropriate activities and expectations for all of their students. The youngest children at the school are three to four years old and are working on pre-literacy skills. The focus for this age is on developing logical thinking through playing games and solving basic problems; developing fine motor skills, which are essential when learning to write; and memorizing Russian poems and rhymes to improve memory and familiarity with the Russian language. Perhaps the most important activity, however, is speaking Russian in class with the teacher and with fellow students. The program is designed to develop and improve Russian vocabulary and communication skills as well as introduce literacy concepts and the Cyrillic alphabet.
The language program for the older children is tailored to meet the needs of the current group of students. The selection of books for reading depends on the students' language proficiency, interests and academic needs, and does not necessarily coincide with the list of obligatory reading in Russia. The teachers have extensive experience in language instruction and childhood development and are able to create a program that fits the needs of students learning Russian outside of Russia. The end result is that students are able to write essays and take dictations in a grammatically and stylistically correct fashion.
---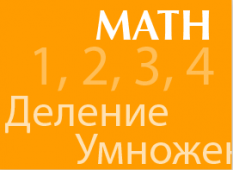 Mathematics Program

The intention of this program is to introduce students to math as an organic language that can be enjoyed. The problems presented in classes are intended to incite mathematical creativity and encourage logical thinking; they are taken from everyday life with additional components of adventure with a variety of games added to appeal to each particular age group. After finding solutions, students are encouraged to explain and defend their solutions to the group.
The classes are kept intentionally small and are tailored to meet the needs of each individual student.
---
Chess
In our chess classes children learn solving chess problems as well as chess strategy. Numerous exercises help students learn, practice, and master the game. Steady progress builds their enthusiasm, as students master valuable skills and learn to transfer these skills to new situations. Most importantly children learn how to enjoy the game by playing with a partner.